MiMi

MiMi in disguise

Name

MiMi

Species

SIR Unit, Cat (disguise)

Gender

Female

Affiliation

Tak
MiMi is an upgraded SIR Unit that was specialized by Tak . Built out of scrap from planet Dirt, MiMi is by far the most advanced SIR unit out there and is more capable of surviving than others as well. MiMi is incredibly strong, agile, and fast (which can only be done in her cat form). Her disguise is activated by a hologram projector just like Tak's disguise. Without her disguise, MiMi has a modified, large, extendable claw that replaces her right arm as her left arm is still the same as a normal SIR Unit. Unlike normal SIR Units, MiMi is unable to speak. Although, it should be noted that MiMi along with other SIR Units have no gender, but SIR Units are typically given a gender by their masters.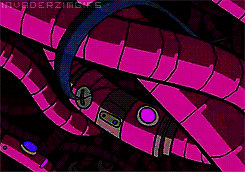 Ad blocker interference detected!
Wikia is a free-to-use site that makes money from advertising. We have a modified experience for viewers using ad blockers

Wikia is not accessible if you've made further modifications. Remove the custom ad blocker rule(s) and the page will load as expected.