Hello fellow Irkens im new to the Invader Zim Fanon Wiki I was going down memory lane watching Invader Zim and i would appreciate it if someone gave me the rundown on the Rules: and maybe who are my all mighty Tallests are (My Supioriors)
(((Also i'd like to know how i can make my Irkens Original Characters into the
FANON
as well, 
(I'm a writer as well as a traditional Artist) 
so I can really help benefit the Wiki))) adding to that, will making a 
FanFiction
make my Irkens Fanon?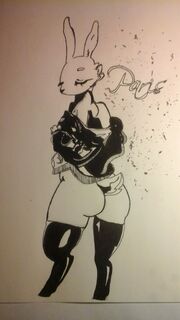 If someone can catch me up on a few things that this Wiki doesn't tell me that'd be great
Ad blocker interference detected!
Wikia is a free-to-use site that makes money from advertising. We have a modified experience for viewers using ad blockers

Wikia is not accessible if you've made further modifications. Remove the custom ad blocker rule(s) and the page will load as expected.